You have selected your perfect wedding venue, decided on your individual wedding style, now for the finer detail where the true magic begins. We, LA wedding videographers know, that wedding venue decor has astounding powers to transform your chosen wedding venue into the beautiful wedding arena, which you have only dreamed of!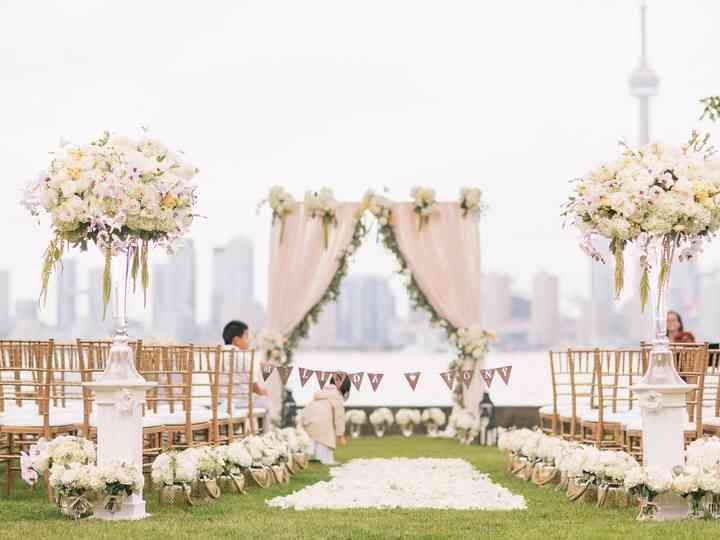 Plain walls are washed with color, architecture, structures, colors even windows come alive with light. Mood lighting adds ambiance to reflect the style, transforming a blank canvas into a living work of art. Colors are translated into accents from your wedding centerpieces, ribbons, flowers through to your cake. Introduce neutral tones into your decor with pops of color to acquire your desired wedding palette.
Exquisite fabrics, luxurious linens accompanied by a sensational sash, chair covers add style and grace. Elegant poly-cotton timeless by design sits comfortably in any theme of the wedding. Contemporary lycra chic and sleek, the choice for the modern bride wanting the cosmopolitan feel. Royal damask, regal woven yarns are the perfect solution for an extravagant affair. Bows, wraps, ruffles, butterflies, buckles, and blooms. The options are endless, the selection is yours. Add matching table runners or co-ordinating overlays to complete your look.
Soft flowing backdrops cascading with light create an ambiance of pure romance. Highlighting your head table to the highest degree, a mystical vision to delight. Uplight your backdrop with color to accentuate your theme or choose a waterfall of LED light, both stunning by design for a true fairy tale wedding.
Plan your wedding reception with an extra sweet touch. The addition of a sensational sweet buffet or vintage candy cart is not only pleasing on the eye, it is delicious on the taste buds. The elegant glass wears filled with colorful candy accessorized to accompany your chosen wedding palette, a sweet alternative to wedding favors. A true sweetie bliss.
The tradition of the first dance will always stay, man and wife joined as one on the dance floor. Elevate your stage into a mesmerizing centerpiece with a starlit dance floor. Hundreds of twinkling lights flicker with sophistication. Special moments are made even more magical when dancing among the stars.
Any venue can be enhanced or totally transformed by the skills of an experienced wedding venue stylists. If you haven't guessed by now, weddings are our passion and I hope a little decor magic has rubbed off onto you. Your visions and dreams can become reality, fairy tale endings do come true!