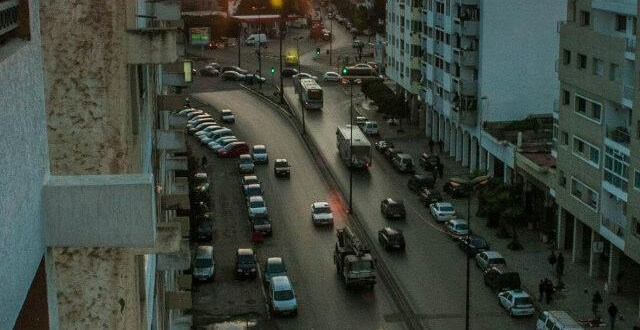 A Moroccan Traveler …Peace Corps Journal # 1
Rabat, Morocco view from our hotel. Photography: Stefan Agregado.
Hello Everyone! Boy, do I have a lot to catch you up on! Well, the last time we spoke I was one month away from college graduation and still under the assumption that I would be volunteering in the Pacific Islands with the Peace Corps. Now, 8 months later, I have received my Bachelor's degree from Spelman College, spent my third summer interning at CNN, another month living in New York as an in home nanny, another 3 months in home at South Carolina as a private homework tutor, and am now living in Morocco, Africa as a Peace Corps volunteer!! Whew..I know that was a lot so let's back track so my life seems a little more organized than how those last two sentences describe.
You see, the Peace Corps is a government funded organization which gives U.S citizens an opportunity to travel/volunteer abroad to a country of the program's choice. When I was accepted, they nominated me for a position in the Pacific Islands but also made it known that the country choice was not permanent because of the likelihood that another program may open up in a different area where my skills were more needed. That country ended up being Morocco, Africa! For the next 2 years, I will be working here as a Youth Development Volunteer.
Personally, I am happy with the country change. As many of you know, I am a journalist who has a passion for breaking minority stereotypes by changing the way people of African descent are represented in news and media industries. Out of all races, it is my opinion that people of African descent are most stereotyped in news and media images on a global basis. While in the United States, I have made it a goal to educate others of the detrimental effects of stereotypes through my journalism by drawing awareness and depicting more positive images of people of color. Now, while in Africa, my goal is to expand this mission on a global basis.
Unfortunately, the typical images that individuals receive from news and media sources about people from Africa are poverty related. In reality, this is a very narrow perspective of this vast continent that has sadly affected both the way U.S Americans think about people of African descent and also the way African Americans think about themselves. While here in Morocco, I will be using my camera to record my experience and develop news worthy stories. Through my writing and video recording, I'm looking forward to changing the way that people think about this beautiful country that I am quickly growing to enjoy.
Likewise, through my personal interactions with the people I meet in Morocco and other countries throughout Africa as I travel abroad, I'm also looking forward to changing the way that many people here may think about African Americans because of any negative media images they may have also already been exposed to. I hope you enjoy my writing and can't wait to share my journey with you ! Below please find a sky line view of Rabat, Morocco. This is where we spent our first week in Morocco for orientation. What do you think ?! I know, it's Beautiful! 🙂