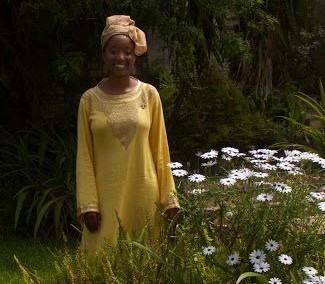 When Efforts Backfire: Sometimes it's Best to be the Bigger Person….
Rabat, Morocco
The day of my Peace Corps swearing-in ceremony when I became an official volunteer.
Attire: modern moroccan dress
I have completed the training portion of my experience and am happy to say that I am officially an active Peace Corps Volunteer in Sidi Kacem, Morocco. After months of daily language and culture lessons, I can finally say that I act as an ambassador for the U.S, Americans, and all African Americans. Glory to God!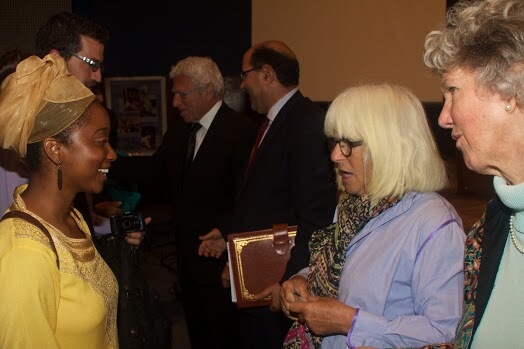 Meeting the U.S Ambassador to Morocco, Samuel L. Kaplan, and his wife. Mrs Kaplan is directly in front of me and Mr. Kaplan is pictured two people to the left of Mrs. Kaplan.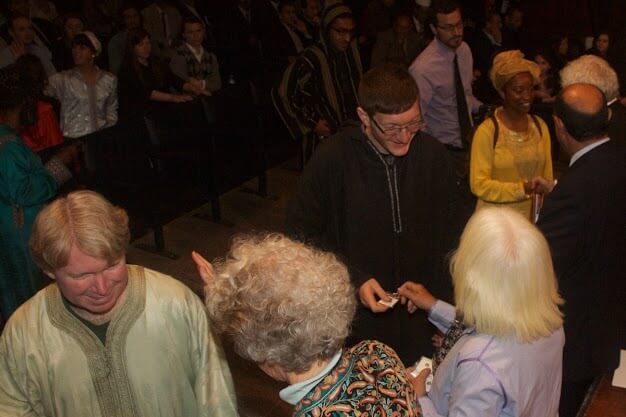 Shaking hands with Mr. Kaplan. (U.S ambassador to Morocco)
When I first applied to the Peace Corps in 2012 during my senior year of college, I envisioned myself volunteering here in Africa in an effort to convey a more positive image of Africa to Americans and to show a more personal and favorable side of African American culture to the people of Morocco, Africa. On an international scale, people are less likely to receive positive and accurate images of African American culture from the TV, movies, and pop culture music they receive. My life goal is to challenge these stereotypes on a worldly basis by contradicting negative cultural thoughts through my journalism work, traveling, and simply allowing people from different cultures to get to know the great person I am.
Before I became a volunteer a few weeks ago, I realized that I ended up doing just the opposite as my host sister uttered the words, "You are a selfish person. I have had American friends before and they are not like this. I think maybe it's just the African American ones who must be like this." My heart dropped. In all my efforts to become culturally integrated by saying "yes" when I really wanted to say "no," and biting my tongue from speaking about customs different than my own, I was so sure that it was noticed what a 'sport' I was. Little did I know, I had unknowingly done a few actions that apparently caused my entire family to deem me selfish: I took the last of the coffee at the breakfast table, chose to keep my personal Nesquik chocolate mix on my side of the room instead of in the kitchen for everyone to share, and, due to my hectic work schedule, I was hardly able to help out at home or spend time with the family. Glory to God, once I was aware of my mistakes I was able to turn their opinions of me around: I gave my Nesquik mix to my host sister so she could put it somewhere where everyone could use it, avoided drinking or eating the last of any drink or food, and I tried to squeeze in what time I could towards spending quality moments with them and helping out with the chores.
I am thankful that I was able to change my family's opinion of myself but their negative statements about African Americans made me heavily ponder about how easy it is for one culture to make assumptions about another. If my few actions were enough to make my host sister draw conclusions about my entire race, imagine what people across the world think about African Americans every time they flip to a Lil Wayne music video or catch a glimpse of an African American actor playing in a typical drug dealer role. Unfortunately, not everyone has someone to tell them how inaccurate these images are in comparison to reality.
As humans, it is our responsibility to promote love and peace amongst each other by exemplifying the best of ourselves at all times. If we are in the position to do so, we must try our hardest to show others the wonderful qualities about the cultural categories which we represent. As much as I love my Nesquik chocolate milk in the morning, it wasn't worth keeping it if it would keep my host sister from having ill feelings about my race. I don't know if this blog will ever reach a rapper, actor, or celebrity who has decided to forsake the opportunity to present themselves well for the sake of a few dollars; but, if this blog does reach such a person, I'd like to take the opportunity to urge you to truly examine your life's work and ask yourself: "am I representing my culture in a positive way? is my work something I would be proud for people across the world to see as a representation of who my race is?" Sometimes it's better to put pride aside, be the bigger person, and stand up for making a positive statement about those groups which you represent; or, in my case, simply choose to opt for white milk instead of chocolate.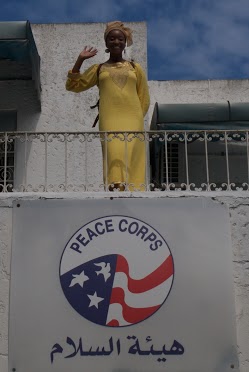 Rabat, Morocco.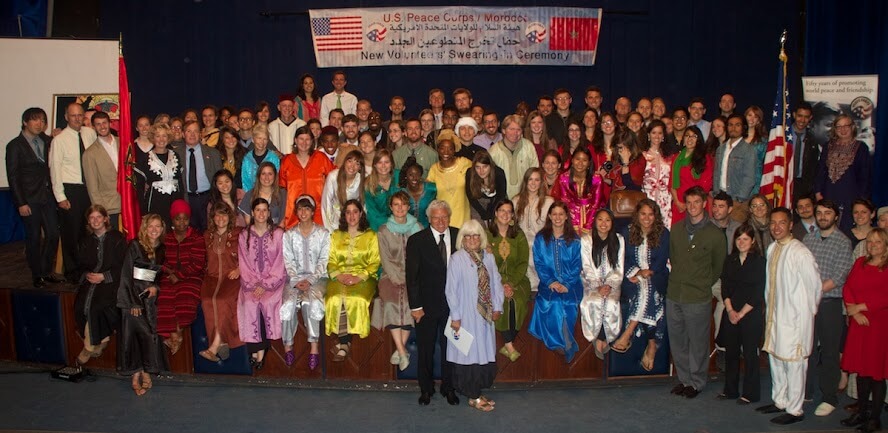 All 95 of us ! Happy New Peace Corps Volunteers!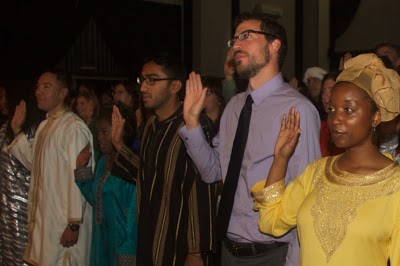 Taking an Oath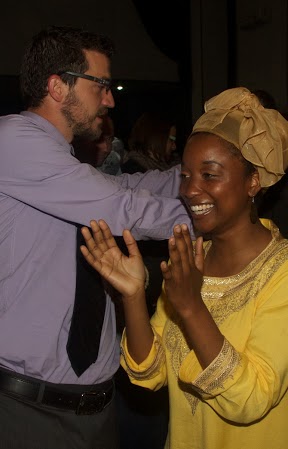 Celebrating! So happy that training is finally over!