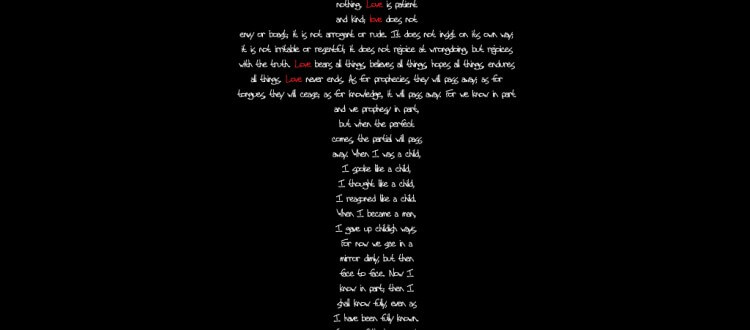 Love has no Language: My introduction to my Moroccan Neighbors….
Traveling abroad never ceases to teach me the power of love over language. In each country I have traveled to, I constantly find myself babbling over words during the initial stages of language adjustment. As Arabic has been quite difficult for me to pronounce, Morocco has been no different. Yet, what is so amazing to me is that despite my ability to fully communicate with the people around me, I still feel and recognize the love they show me.
Tonight I was followed. A strange man noticed me walking and proceeded to follow me as I was walking towards my home. Scared and frantic, I quickly headed over to my neighbor's door. I was unable to find any adults. I only found kids running and playing.
"Fin mama dyalk?/Where is your mother?" I asked the kids who were sitting on the porch. My horrible pronunciation along with my frightened voice tone made it too difficult for the little ones to understand me. Fortunately, their mother came out in the nick of time. Trying to communicate in a different language is extremely hard when you are in an emotional state. She recognized this and told me, "you can speak english to me." Thank God for this lady's English! I had never been so happy to hear those words in my life!
I told her a man was following me and we headed over to my landlord's wife to notify her. They had trouble understanding the english word "follow," so in the midst of everything I had to pull out my dictionary for them to finally comprehend the full picture of what I was trying to describe. At this point, a few of the other neighbors had gathered around and I was officially "the crying American girl with a dictionary in her hands."
Above all, I was so amazed at the love that my neighbors, landlord and his family showed me. Amongst all this, the same man who was once following me was now walking back toward the direction of all the commotion surrounding me. I pointed him out to the neighbors. One of them ran over and yelled at him and my landlord quickly walked over in his direction to yell and scare him away. I don't know if I have ever had that many people stick up for me at once.
The beauty of it all is that only one person amongst my neighbors was able to speak English but even hers was barely at novice level. Yet, even with my tiniest bit of communication skills, my neighbors were so quick to help this foreigner whom they had never met and barely knew. That's love. Afterwards, my landlord's wife brought me dinner, is currently making me tea and invited me up to her house to calm me down. She even shed a few tears of concern.
Living in Morocco has taught me a lot about love. I have learned that, as I Corinthians 13: 4-8 teaches us, love is not a feeling, it is an action…
"4 Love is patient, love is kind. It does not envy, it does not boast, it is not proud. 5 It does not dishonor others, it is not self-seeking, it is not easily angered, it keeps no record of wrongs.6 Love does not delight in evil but rejoices with the truth. 7 It always protects, always trusts, always hopes, always perseveres.
8 Love never fails. But where there are prophecies, they will cease; where there are tongues, they will be stilled; where there is knowledge, it will pass away."
Days in Morocco may be hard and the language may be harder but the love makes it easier because it surpasses all. Today was one of those hard days. However, in life we can either choose to focus on the negative or try to appreciate the positive that comes out of it. I prefer the latter.