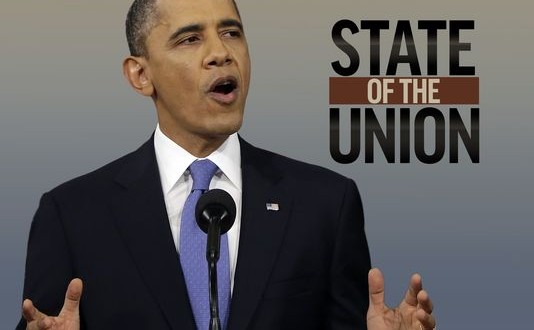 To the 31 million Americans Once Laid Off….I am One of You
You are not alone. I am one of you.
Last night, President Obama gave an hour long speech highlighting the major improvements of today's job market. "More than 8 million jobs have been created in the past four years," he said in last night's State of the Union address. The U.S economy added 74K jobs in December and the unemployment rate is officially down to 6.7%. I can understand how hard it must be to hear those improved statistics while being one of the millions of Americans still currently unemployed.
3 out of 4 members in my family have experienced being laid off. When I was younger, my mother and father went through it at the same time. One month ago, I did as well.
The job that laid me off was Amazon. I worked in a warehouse to ensure their customers' packages were received on time.
I was one of the hundreds of workers laid off unexpectedly. More followed after me. Once the peak season began ending, the employees received an email stating there would no longer be a need for many of the workers. I was one of those people. I was shocked because I didn't think it would happen to me.
I cried. I felt unneeded, lost and confused.
I called my Pastor hoping to receive empathy. Instead, he gave me the tough love I needed to hear, "Look, I don't hear sob stories" he said to me in a firm voice over the phone. "Christians don't do like the world and get all sad and depressed when things like this happen. If you act just like the world when trouble hits then what's the point of being a Christian? You know what to do. Seek the Lord."
As surprised as I was that he didn't "baby" me, I knew what he was saying was right. Sobbing about the situation was going to do nothing to solve the matter at hand. Christ didn't die for me to feel depressed about some job. He died for my faith in Him.
I took my Pastor's advice and sought understanding from the Lord. I wanted to know why me. I wanted to know what His plan was. I wanted to know why He wasn't telling me every single detail of my life so I could feel more assured that everything would be alright.
Despite my frustration, the Lord was silent. He still is.
God doesn't always answer me immediately when I want Him to. Sometimes, He makes us wait on an answer so that we'll learn to have faith in the blessings we can't see yet.
I don't know all the pieces of the puzzle to my life. If you are one of the millions of Americans looking for a job, there are probably a lot more pieces to your life's puzzle that you'd like to know about as well. Nevertheless, there will be times when we don't know how we are going to get to the end of a finish line, we only know that Christ will be the One to get us there.
Faith is not about what you can see. It's about what you can't see. It's believing that God will make a way out of no way like He always does. As Hebrews 11:1 tells us, "Now faith is the substance of things hoped for, the evidence of things not seen."
Unemployment, like depression or loneliness, is a state of mind which only lasts as long as you believe it has to. The moment you place your faith in God over your circumstances is the moment your optimism can be the benefit you need to handle your situation.
After I got laid off, I could have sat around moping, but the instant I realized my frame of mind was going to hold me back was when I decided to change my outlook on my circumstances. Afterwards, opportunity became attracted to me. I began to see my life from Christ's perspective. In that instant, the positivity of my spirit began attracting positivity into my environment.
For starters, I received a freelance writing position with a newspaper. I also began to appreciate the free time I have to build my own personal brand. That way, in the event that this were to happen again, I don't have to depend on full time work to sustain my finances. The spare time has also offered me the ability to give back in ways I couldn't have if I were preoccupied working for someone else.
However, what I enjoy most of all about my current situation is my time with the Lord. I am watching myself grow in ways I didn't know how. When you are in an extremely vulnerable state in your life where nothing else seems to be working out, it's one of the best times to get to know God better. Truthfully, when you get to a point like that, He's really all you have. When you can relinquish what control you "think" you have over the situation and understand that it's really God who's in total control, everything just becomes so much easier.
He longs for you to see your situation from His perspective. You just have to humble yourself to make it happen. I promise it's worth the ride.
My inspirational book will be released in 2014. The book will share personal stories about my life's struggles in an effort to encourage others to conquer pain, hurt, and unforgiveness through Christ.
Check out my writing about my experience with the Peace Corps Morocco, Africa program (click here). If you would like to work with me as a writer, guest, or speaker feel free to contact me via email (info is below).
Connect with me…
Email: Jordone.Branch@yahoo.com
Read more of my articles by clicking here…
The views, opinions, and observations expressed in this journal are my own and in no way reflect the views, opinions, or policy of the Peace Corps, Peace Corps Morocco, Amazon nor any other governmental or non-governmental organization.