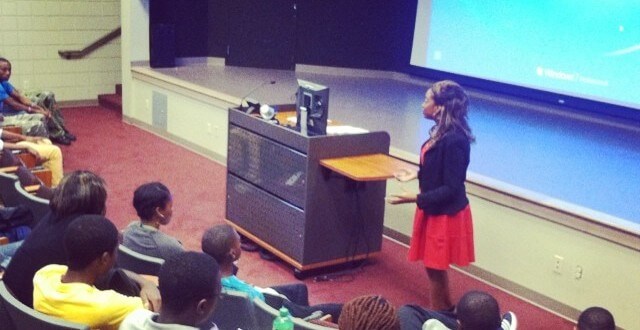 Speaking/Writing Requests for Jordone
Speaking to some Upward Bound students
at Claflin University about abstinence and finding purpose in God.
Hi everyone!
Due to the recent high volume of requests to work with me as a writer and speaker, I have added forms on my website to make it easier on everyone.
If you'd like to request me as a speaker or writer, simply click on the "Speaking Requests" or "Writing Requests" menus at the top of my page.
PS-Thank you so much for your support! My last post got over 10,000 Facebook shares and people from across the world e-mailed me about how much they felt inspired to become abstinent! People across the globe are coming to God simply because of your support and help with my blog! Continue to share it so that people can be helped. I love you all!
My book I Believe in God, Now What? reveals my past battles with alcohol abuse, weed addiction, and rape in an effort to help others find forgiveness, love, and healing in Christ. Read more about the book here.
When you subscribe to my blog, you'll get the first two chapters of my book absolutely free! Subscribing is free-just go to the top right hand side of the page.
Did you find this blog inspirational? Then please share so it can inspire others! You never know someone's story-your help could save someone's life. Thanks for your support!
Love,
Jordone
Jordonewrites@gmail.com
Did you find this blog helpful? Do you have a blog request? Just want to talk? Reach out to me:
Tweet [twitter-follow screen_name='JordoneWrites']
Or comment below to tell me your thoughts.
Check out my writing about my experience with the Peace Corps Morocco, Africa program.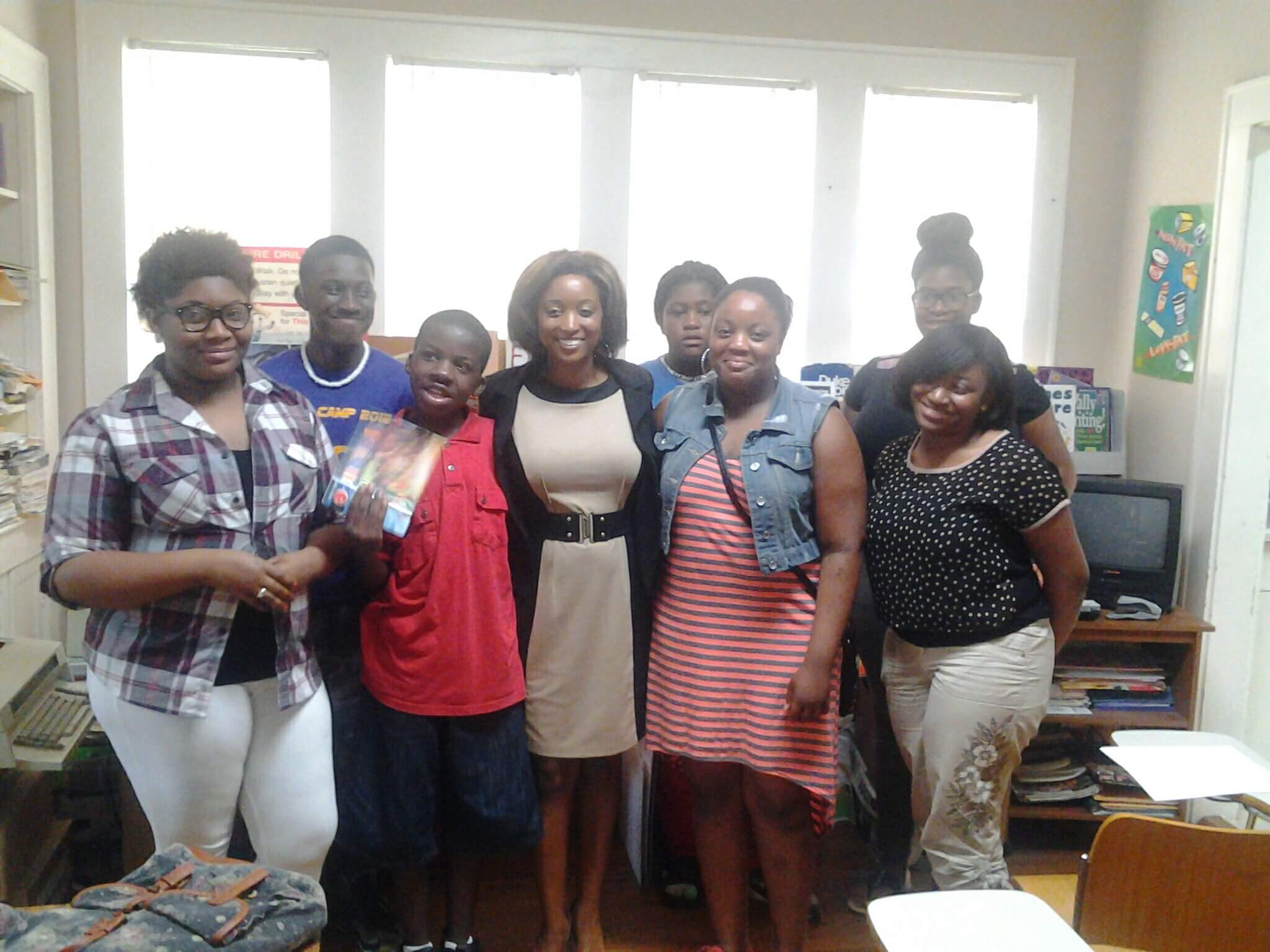 Some of the students I spoke to at the Positeen youth center in Orangeburg, SC this past week. Very blessed that God used me to inspire them!