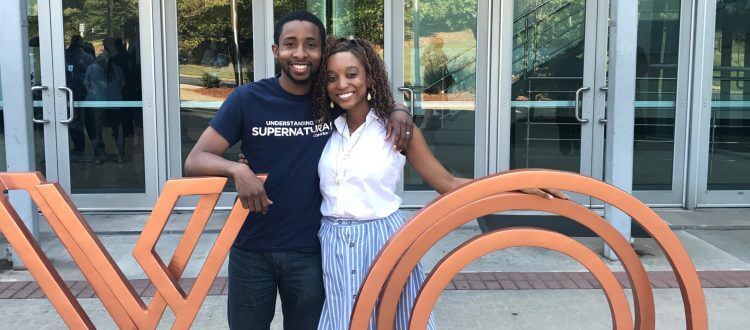 Three Preparations You Should Make Before Expecting God to Bring Success to Your Life
Have you ever struggled with accepting God's will for your life?
If this sounds like you, I can relate. In my story below, I offer a solution to this issue.
Recently, my husband Eddie and I were travelling to Atlanta for a Jimmy and Karen Evans XO marriage conference.
We listened to some powerful speakers, grew together, and learned how to love each other selflessly.
I thought we were leaving right after the event.
But, after the conference, my husband surprised me by booking another night's stay at
this home next to a beautiful lake. It was so romantic!
I was looking forward to enjoying the evening, building our bond, and enjoying the local food for one more evening.
Then, it happened. Well, God happened.
As we sat in the car, searching Yelp to decide where to eat next, the Lord interrupted our plans.
The Spirit of God began to move so heavy in our car.
At first, one hour went by. During that hour, I was content and moving with the Spirit of the Lord as my husband and I prayed.
Then, as another hour and another hour went by and more time went by, I began to get impatient.
I started to think about how I was hungry, how I was missing quality time with Eddie, and how this extra night's stay was a waste of money because we could've just prayed at home.
Horrible, I know. But, that's how I felt at the time.
I was so distracted with my schedule, my plans, and how I wanted the evening to go, that I became insensitive to the moving of the Holy Spirit.
God's glory was so heavy in that car and He was interrupting us to do a supernatural work in our marriage so we could move further in the supernatural realm.
Yet, I was distracted. I couldn't recognize the glory of God because my focus was somewhere else.
I missed an obvious time to grow in the Lord with my marriage and reap the success of what God was trying to do simply because I was more focused on my plans.
Since then, I've repented for my stubborn behavior. But, the love of God has taught me that I allow my schedule, my will, and my plans to cause me to be insensitive to His leading.
If you want God to bring success to any area of your life, you have to be willing to allow Him to interrupt you at anytime.

Specifically, this is what the Holy Spirit told me that night, "You can't ask God for anything if you're not prepared for Him to interrupt your life to answer your prayer."
Just that week, I was praying to God about my marriage, my life, and changes I wanted to see within my spouse.
I wanted to God to answer me. I just wasn't prepared for Him to move in my marriage in the middle of our date night.
Fortunately, God's grace is abundant. After I repented, the next day the Lord moved again in my marriage as my husband and I prayed together.
We had a day planned to spend time with each other, but God interrupted us again. This time, I was ready. I was submissive and the fruit showed. Afterward, my husband and I had a refreshing in our relationship like never before.
The moral of the story is simple: don't ask God to bless an area of your life if you're not willing to go with His flow.
Have you been praying about a relationship? A job? A house? A car? A career move?
Whatever it is, if you want God to bring success to that area of your life, you can't be so stuck on your timeline that you're insensitive to His leading. Are you prepared for Him to interrupt that part of your life?
Next Sunday, I'll reveal the next secret to reaping success that the Lord has revealed to me.
Have you read my free book sample? It shares my testimony of overcoming toxic relationships, promiscuity, depression, a suicidal attempt, addiction, and much more. It's free for a limited time: click here to read the sample of I Believe in God, Now What?
Comment below…I'd love to hear your thoughts.
Love,