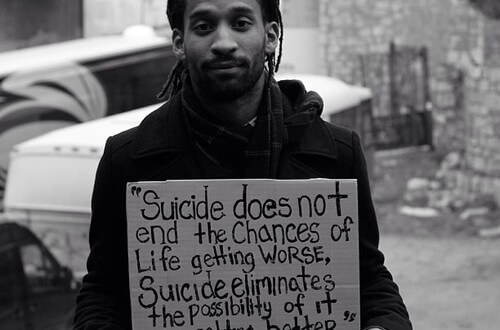 How to Overcome Suicidal Thoughts
/
Depression
,
forgive
,
forgiveness
,
God
,
heart
,
hurt
,
I want someone to listen to me
,
life
,
love
,
pain
,
purpose
,
suicidal thoughts
,
suicide
/
/
/
Photo Credit: http://scottkinmartin.com
I've been tempted with suicide more than once in my life. I mostly recall having dark thoughts coming during my high school years of depression and isolation. As an outcast, I felt alone in the world.
Eventually I forgave, but the pain was still on my heart for a long while. I had insecurities and setbacks from the hurt I hadn't let go of.
I can remember a time when I swallowed thirty plus pills of ibuprofen, hoping I would get someone's attention or not be able to see the next day. By the grace of God, instead of killing myself, I threw every up single pill.
I believe that suicidal thoughts are more common than we believe. I even had a friend who recently decided to kill himself.
After opening up about my own previous battle, I have had friends and perfect strangers admit to me that they too once had a thought about not wanting to live anymore.
I've often heard people make statements like "I just want to shoot myself," not knowing that a little seed is being planted in their hearts.
Even if you are thinking a statement like, "What I'm going through is too hard. Please Lord just take me now," or "Why am I still here?" you should know that small thought has an ability to grow into an even larger action.
The point of this blog is to encourage you.
I want to let someone who is thinking thoughts like these to know that there is a tomorrow.
You do have a future in Christ and if you act upon your negative thoughts, you will never be able to experience all the wonderful blessings that God has for you.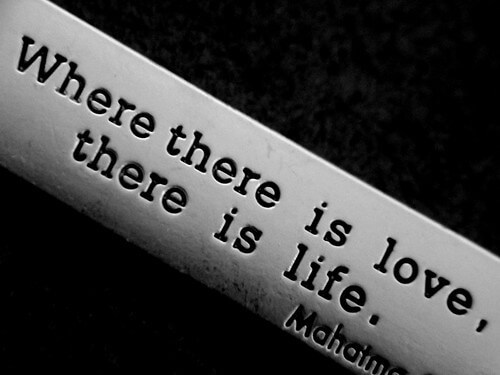 As I look back on all that I have accomplished since swallowing those pills, I'm amazed at how much God has done in my life.
I can't believe that at one point in time I was willing to make such a drastic decision. I'm happy I can use my past to be an inspiration to others.
No damage in your life is worth your life.
There is no distress or trouble worth taking your own life. Anxiety is not overcome through suicide.
The depression that once tried to take over me is now my testimony that God uses to inspire others. The same can happen for you.
Sometimes, God allows us to go through things to make us stronger. Other times, He allows us to experience situations so that we can be an encouragement to someone else who needs to hear our story.
Either way, I can promise you that a God so loving as One that gave His only Son for you is not one that is watching your ordeal simply to do so. He has a purpose. Your life has purpose. Out of the billions of people on this Earth, there is only one you.
If you leave prematurely, you will completely alter God's intentions for the entire Earth because your purpose wasn't fulfilled in the fashion He intended.
Your purpose is for you. Your life is for you. And you are special. Any other statement is a lie.
You have to fight suicidal thoughts with the Word of God and prayer. If you don't know how to talk to God, click here to get my free devotional which teaches you how. Or, read my blog "How to Spend Time with God." Also, check out my blog "4 ways to overcome depression"
If you feel the need to talk to someone, I will personally encourage you. We can talk and I will be the one to listen to you. We can pray together. We can help you get through this. My information is below. Please share this blog to pass the word along that tomorrow can be promised.
Want to learn more about how to grow closer to God?…
Then click here to get your copy of I Believe in God, Now What? ( On sale for three dollars on Amazon ) Or get the free book sample…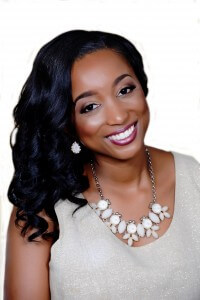 …My FREE book sample, I Believe in God, Now What? , shares my many battles with a suicidal attempt, depression, relationships, sex, rape, and addiction to help deepen your relationship with God.
This book is sure to answer your questions about your life and help you move further in your walk with Christ.
To get the FREE book sample, click one of the following links:
Click here if you'd like to receive the book sample.
Click here if you'd like to receive the book sample plus the FREE 27 day daily devotionals (emails sent every weekday morning for 27 days straight).
To get your copy of I Believe in God, Now What? click here ( On sale for three dollars on Amazon ).
Love,