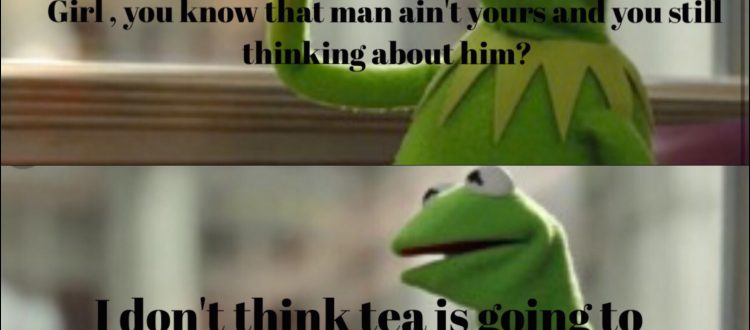 Are you waiting on another woman's blessing?
/
700 club
,
700 club Jordone Branch
,
Are you waiting on another woman's blessing?
,
Christian career girls' conference
,
Christian career women's conference
,
Christian girls conference
,
Christian womens conference
,
Christianity
,
courting
,
dating
,
Destiny Conference for Girls
,
DestinyConference.net
,
how to know if a guy isnt for you
,
how to know if you've been waiting on a guy too long
,
how to know when a guy likes you
,
Jesus
,
Jordone Branch conference
,
love
,
relationship with God
,
relationships
/
/
/
I once waited months on this guy out of pride and insecurity.
God had made it clear that it was time for us to go our separate ways. Even the guy himself told me I should move on.
Yet, I spent months, hoping, contemplating, and fabricating that maybe he would come back to me.
I was living in my own imagination.
Even worse, God had made it clear that, although we dated, this guy was actually meant for someone else-not me!
But, despite the warning, I kept on with my imaginations.
I was stuck on another woman's blessing.
If you've ever been in a situation like this, then you can relate.
Anytime God makes it clear that you should move away from a relationship, guy, or ex, yet you continue on with your imaginations-you are stuck on another woman's blessing.

God hasn't called you to be with that man or He's told you to move on, yet, you have fantasies of him being the groom on your wedding day, naming your first son after his name, and even imagining what his last name will sound like attached to your first name. You are thinking a whole bunch of foolishness in your mind and this guy barely even knows you exist!

One of the worse results of imagination is that you can get upset with God for not meeting your expectations. You call yourself picturing a life with someone you weren't supposed to focus on, then you get mad when you find out the guy was never yours anyway.

No mam!

We put faith in God, not our own desires.
I used to be you. So, let's look at a few tips I've learned along the way that have helped me get out of the imagination zone. Here's how to not be stuck on another woman's blessing:
Is it OK to flirt with the idea of us getting together? – Well, let's see. How would you feel if another woman was currently stuck on the blessing that was for you? Not good, right? Well, love your neighbor as yourself by only putting faith in what God says. If God hasn't said something is for you, then your focus shouldn't be on that desire. We don't imagine. Instead, we believe God only. In 2 Corinthians 10:4-5, the Bible tells us to cast down all imaginations. My pastor, Dr. Shane Wall, preached an insightful sermon on the dangers of living according to our own imaginations. I encourage you to watch it here. Instead of imagining who your future spouse will be, just wait and see
But, I still have feelings, what do I do?– Well, you have other feelings that you fight when it's convenient for you. Sometimes you don't "feel" like going to work or school, yet you get up because you know it will reflect in your paycheck. Let's not just move against our feelings when it's what we want. We don't walk by feelings, we walk by faith. The feelings may not go away, but I've learned that only what I feed will grow. As much as possible, avoid idle thoughts, talks, and time with the guy. As you continue to walk by faith instead of your feelings, that attraction will die if it's not what God wants.
Yeah, but how do I keep my mind off of him? He's so fine! – Look, avoiding idle texts and calls is only half the battle. After that space is vacant, you must be sure to replace that space with God's Word on a daily basis. If you are already in His Word, now is the time to increase your time with Him. Clear your schedule and turn off the Netflix just to get closer to Him and doing so will help you to keep your mind on God, not your fantasies. God has promised that He will keep you at perfect peace when your mind is stayed on Him. (Isaiah 26:3). So do your part to keep your mind on God and God will do His part to guard you and keep you at peace.
Can you relate or not relate to waiting for a guy that wasn't for you? Comment below to tell me.
Then, share this blog with one single friend who needs to know she's worth more than waiting for someone that's not for her.
Just a couple of things I want to share with you….
My conference for girls and college women…
I'm hosting a 1-day Christian Career Networking conference for middle, high school, and college girls on June 17!
The conference is based off my own testimony of working for notable companies like CNN, travelling the world, yet still being empty, not living for God's Word and struggling with addiction and promiscuity.
My heart is to show women and girls that living for God is the truest form of success and being successful in His eyes while having the career He wants for you is possible! Seating is limited.
Register by April 30th to get a free business blazer with your registration! Check out DestinyConference.net for more info!
My book, FREE book sample, and FREE devotionals…
I encourage you to check out my book, I Believe in God, Now What ? , which shares my story of overcoming addiction, promiscuity, rape, and a suicidal attempt to help you draw closer to God and move closer to becoming the woman He's called you to be. Click here to buy the book or click here to get the free book sample.
Click here to get my book sample plus my free 27 day devotional, the 27 Day Bible Study Challenge , which will help you to learn to read the Bible and spend consistent time with Him.
Click here to get my book sample plus my free Proverbs 31 Woman Prayer Challenge devotional, which will teach you how to get a "yes" answer to your prayers and have a deeper prayer life.