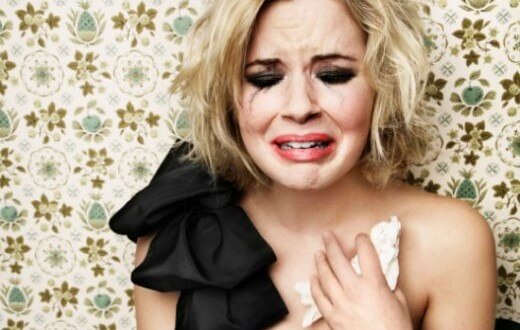 Why Does Love Hurt?: Abusive Relationships
/
abuse
,
abusive relationships
,
attraction
,
Christ
,
Christianity
,
God
,
hurt
,
Jesus
,
love
,
sex
,
Why does love hurt?
/
/
/
Photo Source: stewardl.hubpages.com
I want us to change the way we look at abuse.
Yes, abuse is physical or emotional harm that someone does against you.
However, an abusive relationship can also be one where you are allowing yourself to accept any treatment you don't deserve. In this case, it's not so much that a person is abusing you as much as it is that you are allowing yourself to be abused.
Let's take for instance that a man is cheating on you. He's a dog and you know it. Yet, each time he does it, you take him back. That's abuse that you allow. An abusive relationship is not just one where you get beat up, it's also one that you get taken advantage of. That person is abusing your kindness, your time, and your love towards them. And, to be honest, you're allowing them to.
Before my life with God, I cheated and was cheated on. These types of relationships are so unhealthy and are filled with confusion. God is not the author of confusion. Where confusion is present, God is not. I had to get out of the messy life and relationships I was in. It began to affect my attitude about life. I only accepted this kind of treatment because of how I saw myself. I didn't know God or my self-worth in Him. So, I settled for less than I was truly worth.
Many people fall into hurtful relationships and say, 'why does love have to hurt?'
They become confused and lost about what love really is and eventually close themselves off from an opportunity to receive God's blessings. Instead of forgiving, they hold that bondage in their hearts, only to hinder themselves from receiving the better that God has for them.
Let me tell you something, love does not and will not ever hurt. If you are in an abusive relationship or allowing yourself to be abused, that's not love! That's pain you are keeping on yourself by not removing yourself from the situation.
No, what's happening to you is not your fault. No, you aren't to blame. But, if you are choosing to stay in something that is hurtful and calling it "love," you have no one else to blame but yourself. You have to get out. God is nowhere in that confusion because He's not the author of confusion. He's the author of love.
Nowhere in the Bible does it ever say anything about love being abusive, dishonest, or envious. In fact, it never says that love is a feeling either.
Love is an action. It's a verb. You don't feel love. You show love.
Love is not jealous, but "patient and kind." (1 Corinthians 13:4).
So, if someone is doing you wrong but saying they love you they are lying because their actions don't prove the words that are coming out of their mouths!
Stop accepting abuse. No, I'm not just talking about the abuse that leaves you beat up all over the face. Yes, that kind of abuse is just as bad and you certainly need to leave that type of relationship as well. But, for now, I'm talking about the abuse that you do to yourself! The moments you take a two-timing dog back, the mind tricks you allow him to play on your heart, and the blatant signs of cheating and flirting that you ignore because you don't want to be alone! You are abusing yourself.
Do you know your worth? A Man died for you so that you could live! That is how much God loves you. If He did all that so that He could have your heart, do you really think He wants you to settle for the little you have in your hand now? Let it go! You're worth more. You're worth the serious commitment. You're worth the wait. Move on.
My book I Believe in God, Now What? reveals my past battles with alcohol abuse, weed addiction, and rape in an effort to help others find forgiveness, love, and healing in Christ. Read more about the book here.
When you subscribe to my blog, you'll get the first two chapters of my book absolutely free! Subscribing is free-just go to the top right hand side of the page.
Did you find this blog inspirational? Then please share so it can inspire others! You never know someone's story-your help could save someone's life. Thanks for your support!
Love,
Jordone
Jordonewrites@gmail.com
Did you find this blog helpful? Do you have a blog request? Just want to talk? Reach out to me:
Tweet [twitter-follow screen_name='JordoneWrites']
Or comment below to tell me your thoughts.