How in the World can I be Abstinent in a World full of Sex?
Source: sexualityinart.wordpress.com
Let's be real. Just because I've made the decision to wait until marriage, that doesn't mean I don't want sex.
Heck, we all do. Part of our purpose on this Earth is to be fruitful and multiply. So, there will be times where we just naturally have the desire to have sex, even when that desire is inconvenient with our present circumstances.
It's not uncommon for people to think I'm crazy for waiting until marriage. It's also not uncommon for people to give me strange looks for being so bold about my testimony. However, I've moved past that.
I've learned that if I'm going to commit to this walk with God, then I'm going to have to do it all the way, regardless of what people think. Part of that walk includes being so frank about what I've been through and experience so that people can be encouraged to stay on the right track too.
So, with that being said, I will boldly tell you that yes, I get horny and tempted. No, you aren't alone. Temptation is normal. In Matthew 4 we see that even Jesus Himself was tempted. He experienced every temptation common to man (Hebrews 4:15), which means that, yes, even Christ Himself got horny too!
Living for God doesn't mean you can't expect temptation, it means that you've learned that your faith in Him is stronger than the temptation itself.
While abstinence hasn't come easy, my boyfriend and I find that daily prayer has been the best strategy. The more we pray, the stronger we become as a union. We have learned that if we are going to be together, it's not enough for us to have our own individual times with God, we have to be growing in God together as well.
If you have already had sex with your boyfriend/girlfriend but you're looking to get on the right track, it's not too late. The important factor is that both of you all have to be on the same page. If one person is ready to walk God's path but the other isn't, the relationship will have trouble staying on a stable track.
There's also a great marriage devotional app that helps my boyfriend and I as well. It gives us daily scriptures to read together which keeps our minds on God, not our flesh.
Above all else, remember that once we are saved we live in Christ and He lives in us. So, we already have the power within us to overcome temptation, it's just up to us to make the right moves.
What are your thoughts on abstinence and celibacy? Have you and your boyfriend/girlfriend made the big step of waiting until marriage? What has the experience been like for you all? I'd love to hear your stories. Let's encourage each other together. Tweet [twitter-follow screen_name='JordoneWrites'], email me, or comment below to tell me your thoughts.
Share this post so that those who want to get on the path of abstinence, but just don't know how, can be helped.
Want to learn more about how to grow closer to God and avoid sex before marriage?…
Then click here to get your copy of I Believe in God, Now What? ( On sale for three dollars on Amazon ) Or get the free book sample…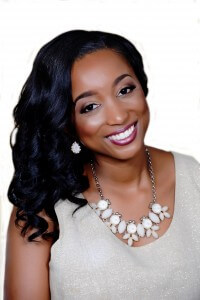 …My FREE book sample, I Believe in God, Now What? , shares my many battles with a suicidal attempt, depression, relationships, sex, rape, and addiction to help deepen your relationship with God.
This book is sure to answer your questions about your life and help you move further in your walk with Christ.
To get the FREE book sample, click one of the following links:
Click here if you'd like to receive the book sample.
Click here if you'd like to receive the book sample plus the FREE 27 day daily devotionals (emails sent every weekday morning for 27 days straight).
To get your copy of I Believe in God, Now What? click here ( On sale for three dollars on Amazon ).
Love,