7 Ways to Prove You Love Your Man
/
7 ways to prove you love your man
,
Christianity
,
dating
,
Jesus
,
love
,
marriage
,
proving love
,
relationship
,
relationship with God
,
relationships
,
sex
,
submission
/
/
/
"If you love me, then you'd have sex!"
That line is such a classic. Too often, young women think they have to open their legs to prove they love a man.
Too many women feel pressured, obligated, and sometimes forced into having sex, simply because they think having sex will prove their love for their "boo" or significant other.
Well, I have news for you. Unfortunately, I had to learn this the hard way, but sex is not the way to a man's heart.
Sex may give you his drama, but it won't give you his love.
In fact, the man who truly loves you will be the one who doesn't make you feel you have to prove your love. He will respect your desire to honor your body for God and he won't pressure you into doing something you're uncomfortable with.
You do not have to open your legs to show your love to someone. Sex is not love. So, if your man is sleeping around, liking another girl, threatening to leave you, or telling you how much better he is without you, sex will not make him stay. Adding sex to an already dysfunctional relationship doesn't cure anything. In fact, sex can only make the situation worse. Sex is not the equivalent to a loving, lasting relationship, but God is. God is love (1 John 4:8). And putting Him at the center of your relationship, from start to finish, is the key towards having true love. Including God in your relationship includes obeying His commands: wait for sex until marriage.
Love is not a feeling. Love is an action (1 Corinthians 13). It's a verb. Love is not what you say. Love is what you do. You don't feel love, you show love.
No, I'm not talking about the kind of false love people think exists on movies when some girl drops her panties to keep a man, then miraculously ends up keeping him until the end of the movie. I'm talking about God's love. The kind of love that died for you on the cross over 2,000 years ago so you wouldn't have to drop your panties.
Take it from me hunny. You are loved dearly by a God that cared for you so much that He gave His only Son to be your Savior on a cross. Because of Jesus, any sin you commit can be forgiven. He's all the love you need. And, if you freely accept Him, you can have the love and the relationship you want according to His will. But, you have to live in His will and be obedient to His commands. That starts with knowing you're worth more than the jerk who tells you he needs to cum inside of you in order for him to know you love him. That's not love. That's manipulation. And, if you follow that man, instead of God, he'll only lead you down a path of pregnancy, pain, and heart break.
Take my advice and learn from my mistakes. Please avoid the path God is trying to keep you from. If you really want to prove you love your man, here's how:
1) Pray for him – Too often women can be picky over our blessings. When God does bless you with that gem, be quicker to pray for him than complain about him. Avoid arguments over clothing and other minor details. Not every disagreement is worth an argument. Remember: your prayers are always more powerful than your words.
2) Encourage him – This is the man that you prayed for. Stop beating him up. That's not love. Give him the same grace that God has given you. Love him when others don't.
3) Believe in him – When his family beats him up or his friends make him feel inadequate, believe in him. Be the one that stands by him no matter who's watching.
4) Give him your time, even when it's inconvenient to do so- Use wisdom on this one. I'm not telling you not to handle your responsibilities. But, I am saying that giving your time is sometimes more valuable than giving a gift.
5) Push him – Don't allow him to settle in life. Push him to do his best, not with pressure or force, but with kind words and out of a loving, genuine heart.
6) Submit to him – I know I won't get a lot of "amen's" on this one. But, the Bible is clear about submission in marriage. I'm not up for choosing which parts of God's Word I will obey. Submission is not about calling the woman inferior. It's about ensuring that there's a form of leadership and order in the household. Marriage is an institution. Every business, sports team, and other successful institution in America is successful because there is a leader. Without a leader, there's no order or control. Yes, the woman's opinion still matters. But, when there is discord, God has given us the responsibility to submit so that He (God) can take control of the situation. Through submission, the argument can be eliminated and the focus can return to God. If the man is submitting to Christ, then both parties are actually submitting to God too. So, don't look at submission as submitting to the man. Look at it as both individuals submitting to God.
7) Stay for the long haul – Your man has already had people from the world that have quit on him, his ideas, and his dreams. He needs his woman to act differently. You guys are a team. When faced with opposition, don't be so quick to run away. Of course, #7 doesn't apply to you if you are being abused mentally, emotionally, or physically. If your life is in danger, I advise you to leave. If this blog inspired you, please share the love with someone else by clicking below 🙂
Free Gift!
Love,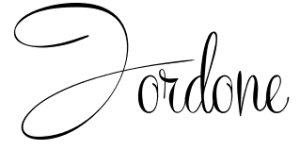 Other blogs on this topic:
1) "I Don't Want a Relationship..Let's Just Chill": Here's the truth About Statements Like That…
2) Attraction vs. Love…Whats's the Difference?
3) Why Won't God Send You a Husband?
4) 6 Reasons to Let Him Go After the First Date
5) Honey, Your Vagina is NOT Your Worth
6) 4 Ways to Tell He'll Never Marry You
Me and my Eddie! We celebrated his 22nd bday this week!
We are looking forward to marriage!
PS-Yes, I did get a haircut..do you like?