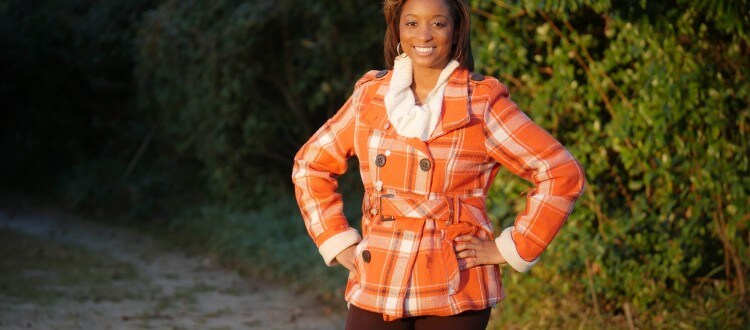 4 Reasons God is Better Than Sex
Orgasm after orgasm without a commitment. That was my single life-searching for love in men and sex, instead of God. Of course, I always came up short.
I was an insecure, lonely, hot mess!
When I finally came to desire God beyond the four walls of the church, I was ready to get myself right. I was ready to give Him my all, not just on Sunday morning, but with my life.
Giving God my all meant obeying His commandments, which meant I was going to need to give up my habits that didn't reflect a lifestyle with Him.
Of course, the world thought I was crazy. My then friends were into attending church out of tradition and religion, but not out of love. So, they were screwing around just like me. Needless to say, my new decision was something that no one around me seemed to understand, except God.
I stuck with Him. But, there were those oh too many times where I would make an idol out of my thoughts. My spirit was ready to make the right moves for God, but my flesh and mind weren't in agreement. It seemed like all of a sudden my mind was constantly on sex! I had committed my life to the Lord and the devil was upset. Since Satan couldn't have my life, he tried to take over my mind. Thought after thought would come. But, I would respond to those thoughts with scriptures of the truth. I would tell Satan to shut up. I would remind myself that the God within me is stronger than any temptation that comes my way.
God was teaching me that He's better than any orgasm. The movies, music, and TV glorify God's gift of sex, but they don't glorify God Himself. Don't they know that the Giver is worth more than the gift itself?
I know….I know. You're human. You have desires. You have urges. Yes, all of these feelings are natural. But, it's not about the feelings and thoughts you get, it's about what you do with them.
It's about knowing that the God you serve is worth waiting for. It's about worshipping Him over yourself and your desires. It's about letting Him lead your life so that you don't end up with the many problems that I had from premarital sex (heartbreak, frustration, confusing relationships, lack of self-worth).
Yes, sex is great. Yes, an orgasm is even greater. But, it's not greater than God. I'm telling you from experience. I've spent hours with God in prayer and the feeling of His presence is greater than any fleeting pleasure your body can offer you.
Learn from my experiences. I used to worship sex. By worship, I mean I chose my flesh over Him. Anytime I chose something over God, that "something" became by god, my worship, and my idol. Whether it was sex or masturbation, I was choosing to serve that pleasure instead of God. Thus, it became a form of worship. Thankfully, I found the One and true God. As time went on, He taught me there are 4 things an orgasm can't give you:
1) Fulfillment– Your body will never stop craving its desires. It will always want more of what it wants. Why do you think you constantly want sex even after great sex? Because its not fulfilling you from within! It feels great for a moment's time, but the results aren't joy or lasting fulfillment. And, if you are already in a dysfunctional relationship, sex actually just makes the situation worse. Only God can fulfill you, not sex. So, stop looking to men and relationships to heal your pain and voids. Instead, look to God. He's the only One that can ever truly complete you.
2) A Long-Lasting Relationship– Too many women and men feel forced to have sex in order to make their significant other stay around. They compromise their values and worth for the sake of what they think will be a longer lasting relationship. Wrong. I've been there. If someone is pressuring you to have sex to stay with them, that's not sex or love, that's manipulation. Others have sex with someone hoping that it will turn into something later. That's a road to disaster too. An orgasm is not the key to a long-lasting relationship-God is. Seek a long-lasting relationship with Him first, then He can lead you to His desires for your life.
3) True Love– Sex is not love. Love can't be found in a man's ability to have an orgasm. Any man can do that! Sex is a feeling. Love is not a feeling. Love is not an emotion. Love is a verb, an action. Love is what you do (1 Corinthians 13:4-8). When you focus your attention towards having a Christ-centered relationship, the love will follow. When God is in the center of your relationship, you'll have His blessings, His favor, and His grace, making the relationship that much greater. Don't seek love in sex. You will only be chasing wind. Seek love in God and all else will follow.
4) Confidence– If you are insecure about yourself or your relationship with a guy, sex will not give you confidence about yourself or the relationship. Your confidence and worth was always meant to be found in Christ, not the fleeting pleasures of a man. Too often women, especially young girls, think they have to have sex to be confident, mature, or appear attractive. Not true. Confidence comes from within. Confidence is not within your ability to lay down with some man. If anything, sexual and emotional ties without commitment will only make you more insecure because you keep giving up your body for less than you're worth! Look for your security in God, not sex. Love Him and He will help you to see yourself according to His perspective.
You can do this. You can wait on God. According to His will, you can trust Him for the man that will wait on you. You can know for yourself that the urge you get at night when the lights are off and your bed is lonely can be fought with God, not random hook-ups or masturbation. God wants a lasting relationship with you. But, you're going to have to do your part. You're going to have to trust Him. He loves you. He would never lead you astray and anything He warns you against is only to protect you. If you just let Him, He'll guide you. He's in this with you for the long haul. Will you join Him? (Other blogs on this topic are below). If this blog inspired you, please share to help someone else
For a limited time, I'm offering resources about how to grow in God and read His Word. Click here or scroll down to enter your email so I can send you some of my best tips! Read more about what I'm sending by clicking here.
Free Gift!
Love,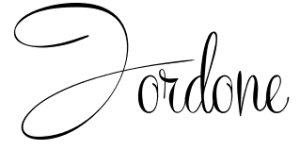 Other blogs on this topic:
1) Six Reasons to Let Him Go After the First Date
2) Honey, Your Vagina is Not Your Worth
3) Why Won't God Send You a Husband?
4) The Top 5 Reasons Many Christian Women Stay Single
5) Common Misconceptions: Masturbation Isn't a Sin